Hi! Hello! I hope some of you are still out there. I am dusting off the old blog and am going to try something that I hope you'll like. Each week I will go in search of an adorable pattern or tutorial, make one up and take photos along the way. I am hoping that it will inspire you to try a new technique or project. Time is in short supply, so some projects will be fast and easy, while others may be long term projects that I work on here and there. Check here every Friday so that you have a fun project for the weekend. Sound good?? (please say yes)
This week I want to share a fun tutorial I found a few months ago. Have you heard of modern hexies? You probably have as I always am one step behind everyone else when it comes to really cool things. Nicole at
Modern Handcraft
has the most amazing
tutorial
to use up that stack of hexies that you have hanging around.
If you are anything like me, you love the idea of making hexies, but you don't love stitching them all together.
With this method, you don't have to hand stitch. You simply glue and quilt. The tutorial goes into full detail on how to do it.
The best part is the quilting. By following the shape of the hexie, you create the most amazing texture. It is time consuming but so worth it.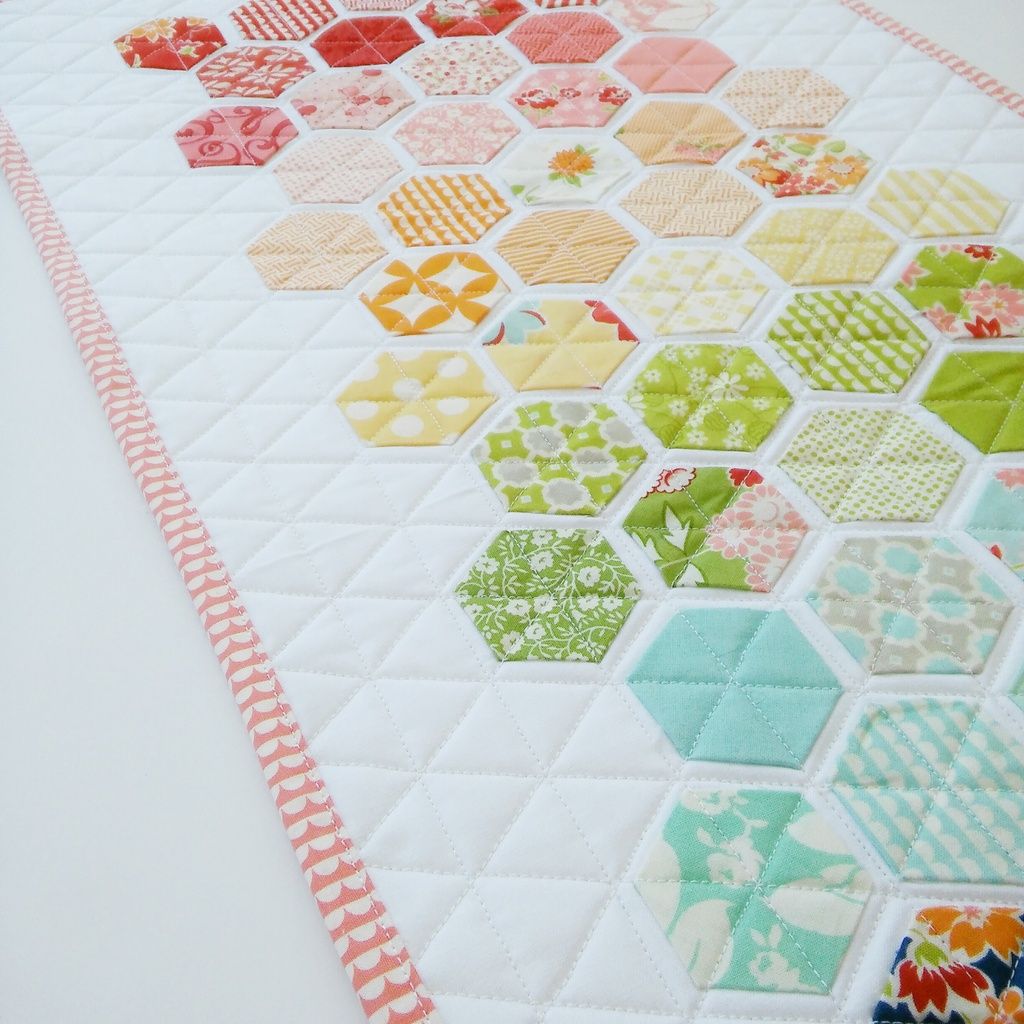 For my mini, I was inspired by some of my IG friends, and used all Bonnie and Camille fabrics with scraps ranging from Bliss all the way through Vintage Picnic. You can find a great selection of fabrics
here
.The rainbow layout made me really happy.
You could also use linen as a background, using almost any fabric that may be your favorite. This is not a quick project, but it is fun.
If you want to learn how to make hexies you can go
here
and
here
.
Let me know if you try this! It is too fun not to...